About Rasch Vin & Spiritus
You haven't tasted the best drink yet.
Some questions make us extra happy. "Can you recommend a really good grappa?", "Do you have any whiskey that is extremely smoky?" and "Which red wine goes well with lamb?" belongs to them. Although we have worked with spirits all our lives, we are convinced that there is so much more to discover. And when our tips get you or someone else to try something completely new – then you've succeeded.
Colonial trade since 1807
J. S. Rasch wine and colonial trade had an impressive history. As early as 1807, the store opened its doors in central Helsingør, and for more than 200 years people have flocked here to shop for the good things in life – sometimes the queues have meandered far out into the street. Our own history in the beverage industry is not quite as long, but still spans two generations.
"I had a big, yellow cart with ten empty slopes. I pulled it around Nyhavn and collected empty bottles, which I then ordered from my mother and father's shop."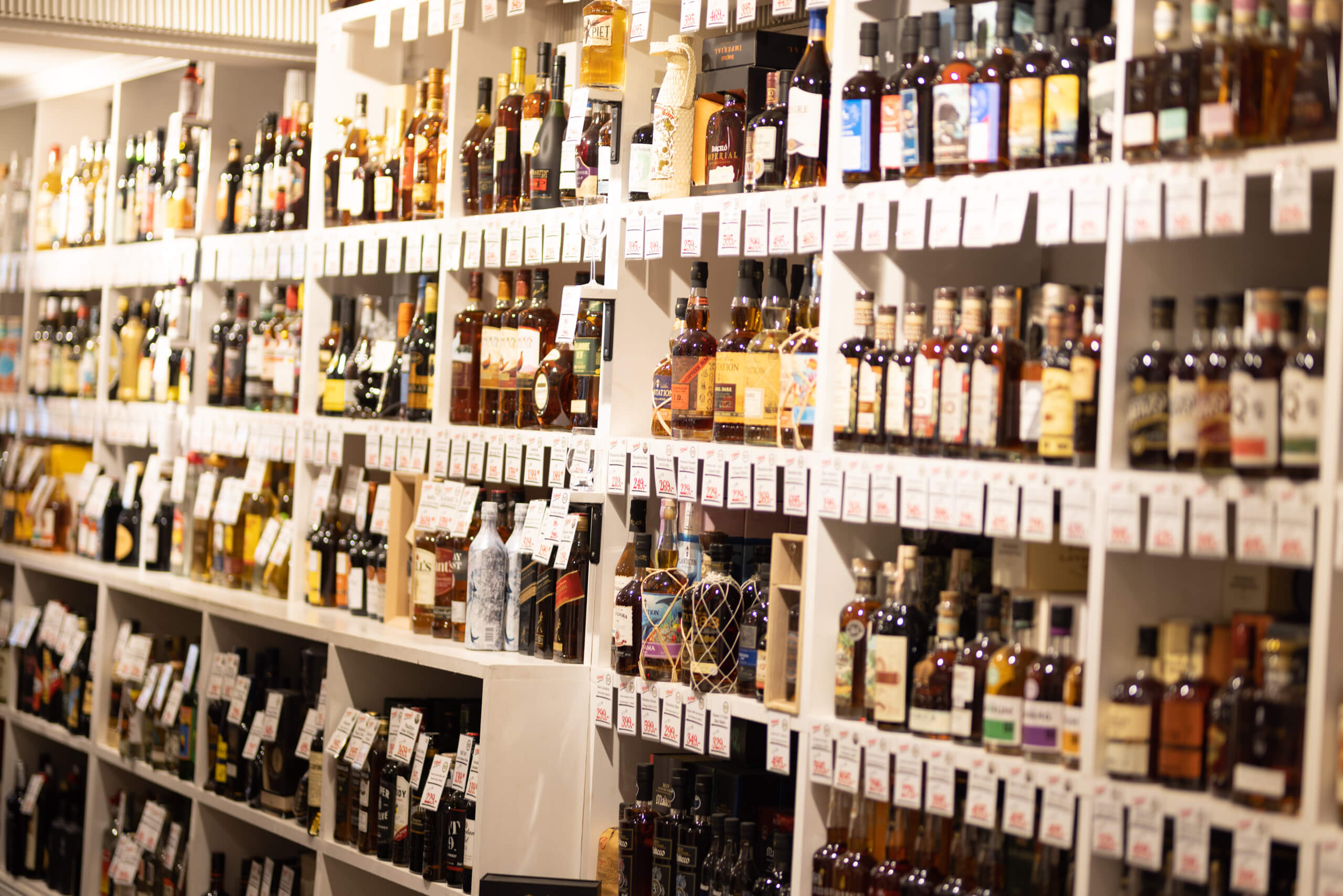 In the industry since childhood
In 1971, Pontus' parents, Eva and Willy, started their first wine and spirits shop in Nyhavn, just a few hundred meters from the airport's boat terminal in Copenhagen. The place was chosen carefully and among the customers were many Swedes who, after a day of felling on the Danish side, wanted to buy something good to take home. Already at the age of ten, Pontus entered the beer industry.
Carefully selected wines and homemade rum
When it was time to start our own store, the choice fell on Helsingør. Childhood friend Martin joined in, and when it became possible to take over Rasch's historic premises, everything fell into place. Today, Rasch is a well-visited store with a range that is both broad and deep. With us you can find everything from carefully selected Italian wines to our home-brewed Jamaican rum. You can only buy a lot of the spirits that we sell from us, and you will find many of our wines at selected restaurants in Sweden and Denmark.
Du er meget velkommen til at shoppe i vores butik – her eller på Stengade 47 i Helsingør. Vi lover at gøre alt, hvad vi kan for at overgå dine forventninger.